Fitchburg State University, one of the most renowned Universities in the state of Massachusetts, has constructed eight residence halls in its campus named Mara Village. The architectural design of the halls was made by Childs Bertman Tseckares Incorporation and the construction project was completed by one of the most acclaimed general contractor company, Colantonio Incorporated. The residence halls have the capacity of residing 104 students along with the capacity for holding nontraditional students of age over 23 years. The Mara Village was certified by US Green Building Council with LEED Silver Certification and duly verified by Green Building Certification Institute.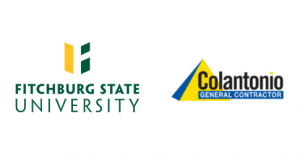 About Fitchburg State University
Fitchburg State University is one of the most renowned public university situated in Fitchburg city of Massachusetts. The university holds around 1650 graduates and 3500 undergraduates with a total enrollment of around 5200 students. The university offers more than 25 disciplines in PG certifications, Masters and Bachelors degree.
About Colantonio Incorporated – The General Contractor
Colantonio Incorporated is one of the most prominent general contractor company headquartered in Holliston city of Massachusetts. The company is specialized in providing high-end commercial, industrial and residential services along with historical restorations. The company has a wide team of over 50-100 specialized subcontractors.